Muscat Urology and Nephrology Centre
Muscat Urology and Nephrology Centre is Oman's first Ambulatory care super-specialty hospital. Designed as a Daycare centre to keep the expenses low while providing affordable and effective healthcare in Urology and Nephrology departments. Eminent doctors and highly trained experienced nurses are ready to help you. We aspire to deliver a stellar healthcare experience that goes beyond meeting basic needs. Our facility is easily accessible. we thrive to deliver our service with pride. Our motto is continuous  improvement in the field of Healthcare.
Opening Hours
Sunday – Wednesday 9:00 – 1:00 pm & 5:00 PM – 9:00 PM
Thursday 9:00 – 1:00 pm
Friday – Closed
Andrology Clinic:
Sunday – 5:00 PM – 9:00 PM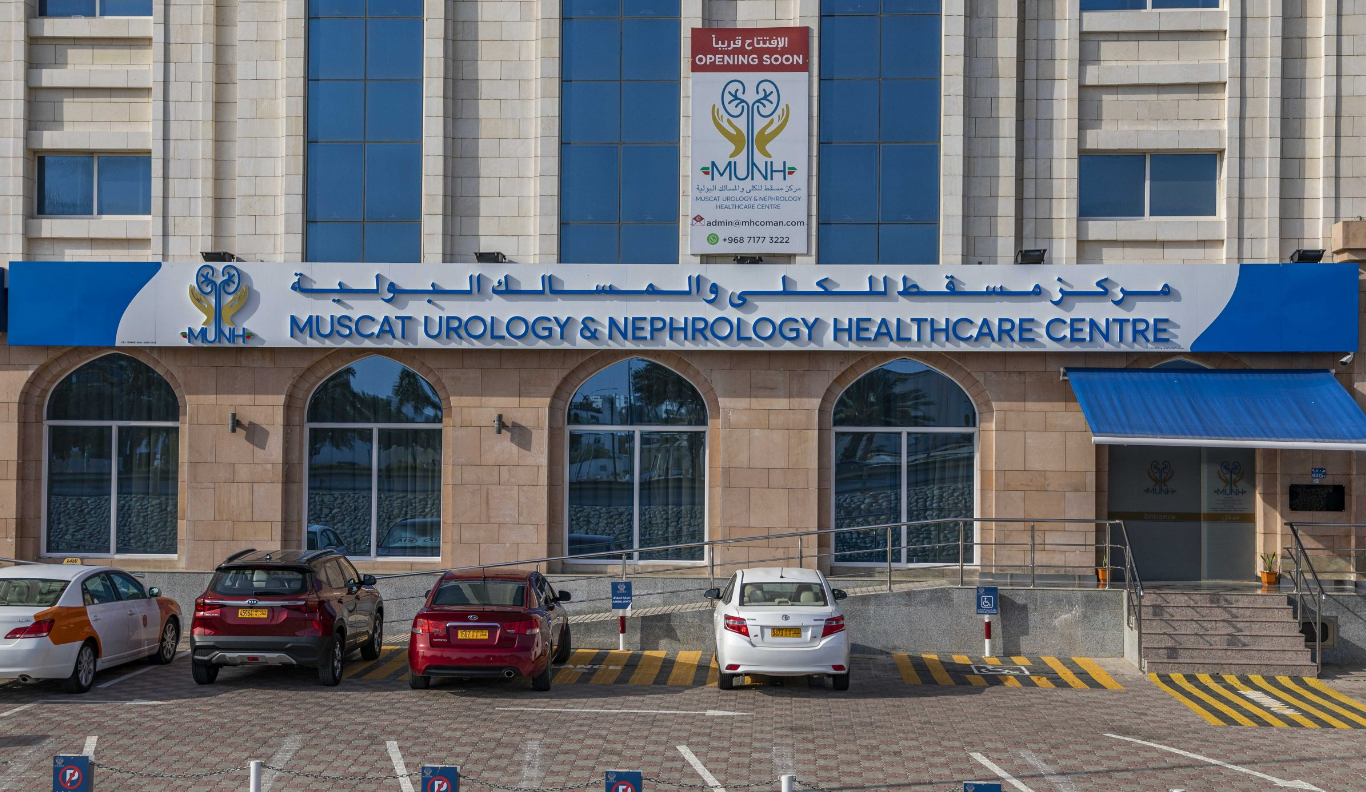 Affordable Treatment
Not all surgeries require hospitalization for 24 hours or more. We choose to operate on patients who can go home the same day* back to their loved ones instead of staying in a hospital. *unless complication present.
Experienced Doctors
Please visit us. Leave your worries to the capable hands of our very experienced highly qualified and well trained doctors.
Qualified And Trained Nurses
Our nurses are very well trained highly skilled with many years of experience to help you get better.
Best Equipment And Facility
We have state of the art facility in Urology and in Nephrology.
Ambulatory Care
Our HIS system ensure a paperless patient care.
Location Friendly
We are located adjacent to main Road with reserved parking for our patients.
Safety Protocols
We believe in delivering the best possible medical care. Our protocols policies and processes are prepared to provide you the most appropriate treatment.
Evidence Based Medical Practice
We believe in evidence based practice.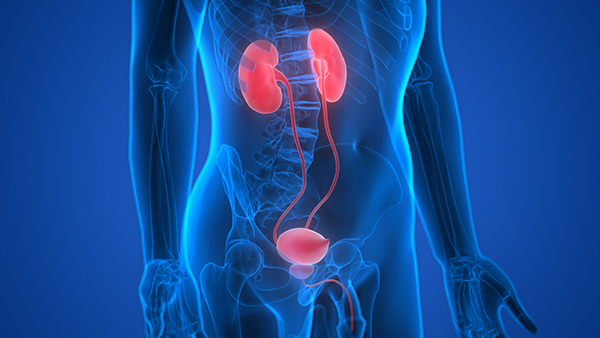 Urology
We are specialized in the branch of medicine that focuses on surgical and medical diseases of the male and female urinary-tract system and the male reproductive organs. Organs under the domain of urology include the kidneys, adrenal glands, ureters, urinary bladder, urethra, and the male reproductive organs (testes, epididymis, vas deferens, seminal vesicles, prostate, and penis).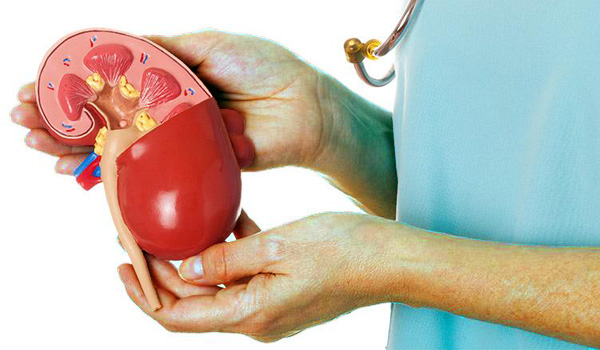 Nephrology
Our Nephrologists are specialized in kidney care. They take utmost care and ensures the preservation of kidney health, treatment of kidney disease from diet and medication to renal replacement therapy.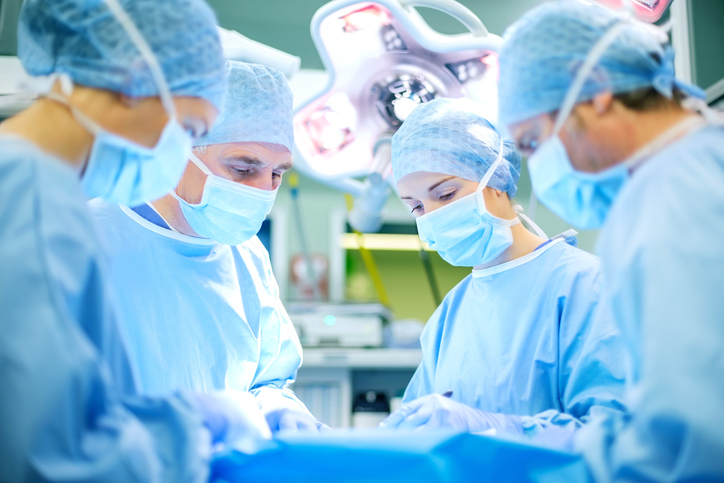 General Surgery Clinic
MUNH provides a full range of consulting, diagnostic and surgical care treatment with expertise treatment procedures. This prevents the risk of hemorrhage, significantly reduces pain, thus assuring short and healthy recovery time.
Urogynecology
We are equipped to manage clinical problems associated with dysfunction of the pelvic floor and bladder for women. Pelvic floor disorders affect the bladder, reproductive organs, and bowels.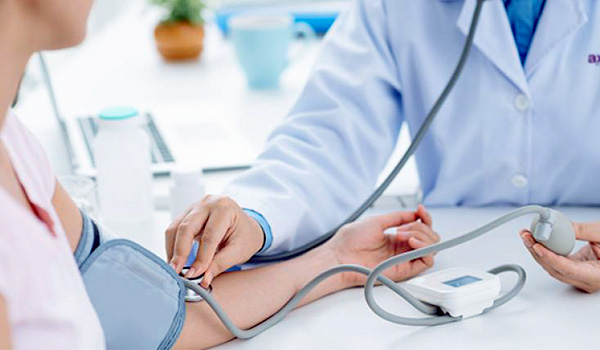 General Medicine
We are specialized to deal with the diagnosis and nonsurgical treatment of diseases of the internal organs. Our GPs provide routine healthcare, assess and treat different health conditions with lot of care and attention.
Ambulatory care Surgery
We are dedicated to provide medical care to an outpatient, including diagnosis, observation, consultation, treatment, intervention, and rehabilitation services.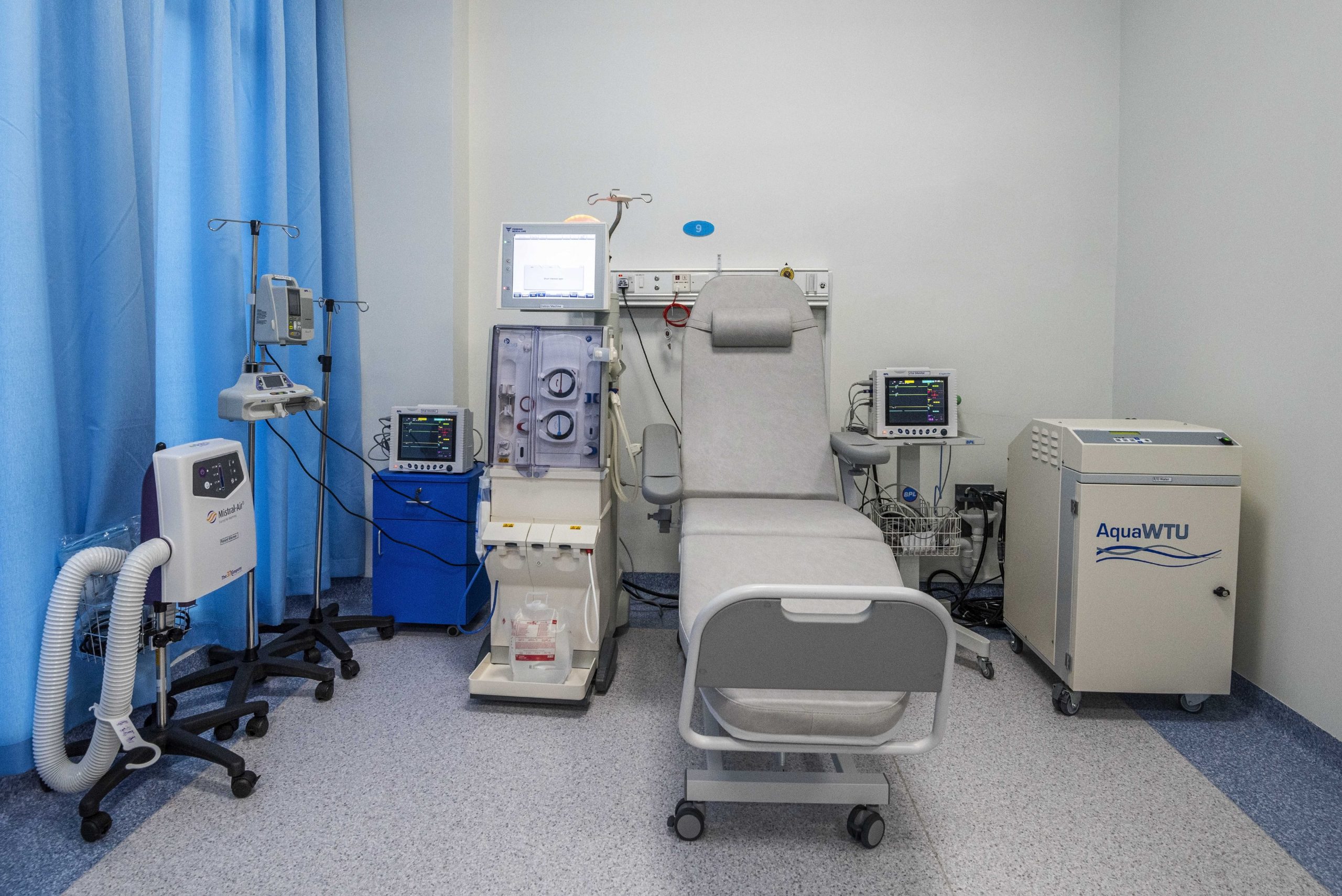 Dialysis
MUNH is specialized to provide patients with treatment that filters and purifies the blood using a machine with utmost care. This helps keep the patients fluids and electrolytes in balance when the kidneys cannot do their job.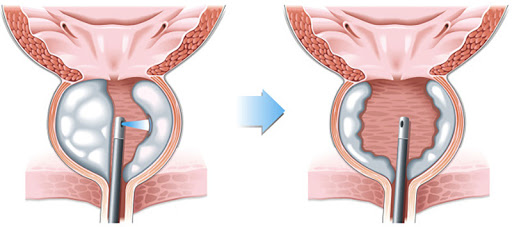 Holep
Holmium laser enucleation of the prostate (HoLEP) is a type of laser surgery used to treat obstruction of urine flow as a result of benign prostatic hyperplasia (BPH).An enlarged prostate can result in a number of urinary tract symptoms such as frequent urination, inability to urinate, difficulty in starting urination, or loss of bladder control.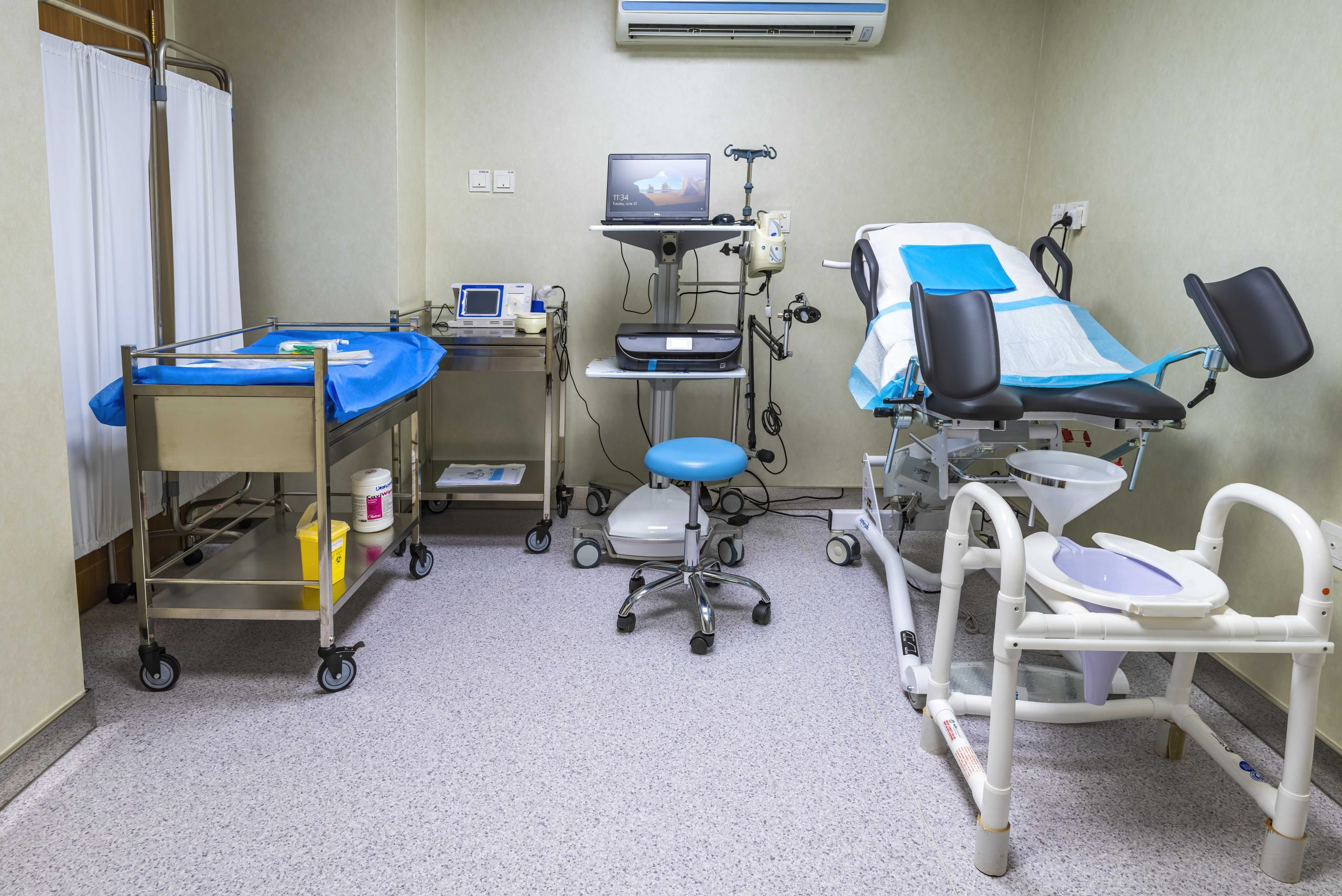 Uroflowmetry and Urodynamic
Uroflowmetry, best known as uroflow test, measures the flow and force of urine stream during urination. It is a common, noninvasive urinary test used to diagnose symptoms such as pain during urination or urinary incontinence. Results from uroflowmetry can help assess the bladder and sphincter function or test for obstructions in the normal flow of urine. Urodynamic is a study that assesses how the bladder and urethra are performing their job of storing and releasing urine.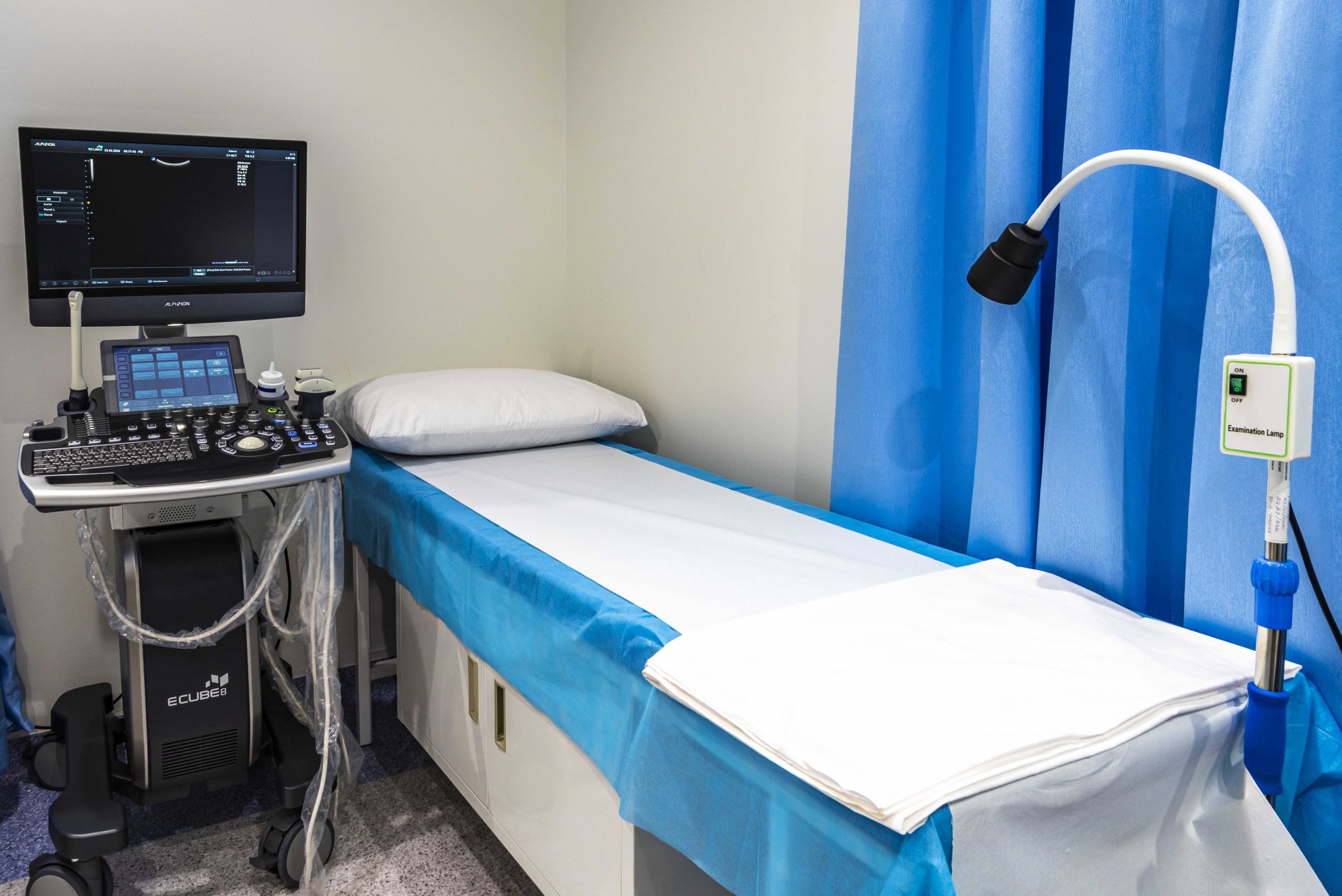 Prostate biopsy
Ultrasound guided prostate biopsy (TRUS) is done at MUNH without pain to diagnose prostate cancer and initiate treatment specific according to histology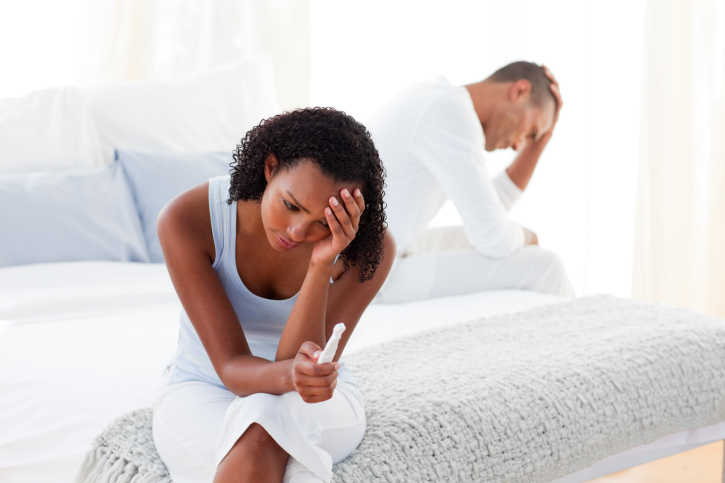 Andrology Clinic
We are focused on forming the most viable environment for creating families through MUNH and our tie ups in Oman. Our labs and equipment are state of the art and comply with international standards. Our specialist will assist your case and suggest you the best way forward.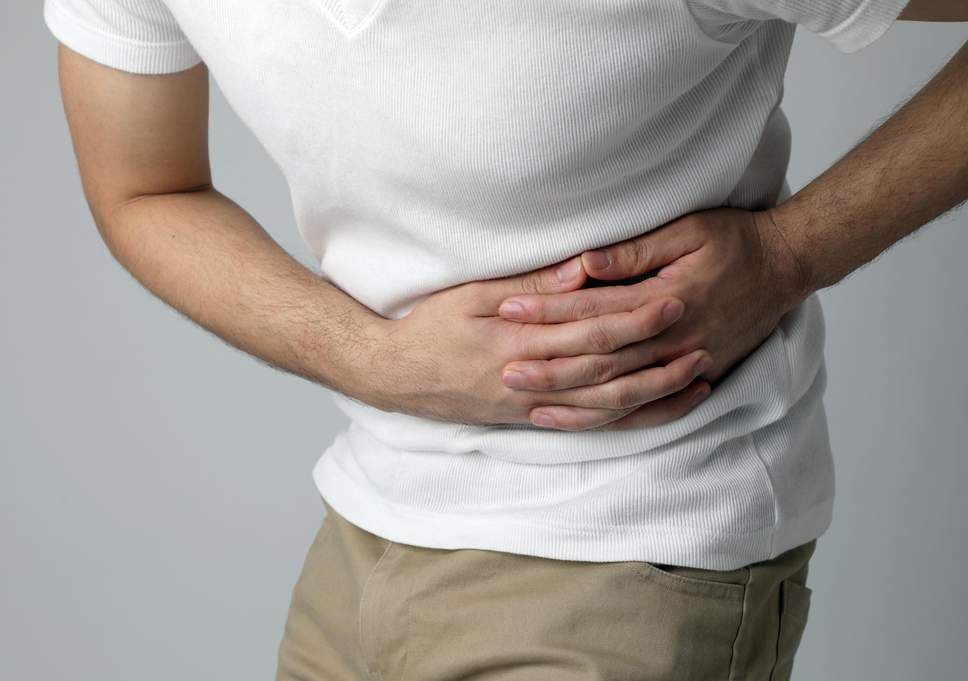 Stone Clinic
We offer a multidisciplinary approach combining the expertise of a diverse group of health care professionals which includes urologists, nephrologists, and radiologists, with metabolic and dietary specialties to assess risks that may be responsible for stone formation.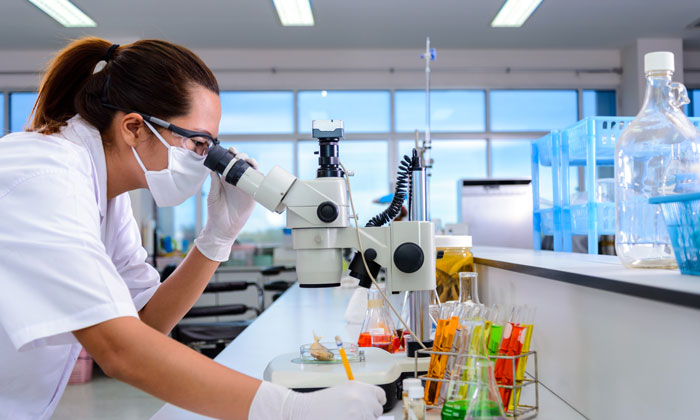 Laboratory
Laboratory investigations are a vital part of diagnosing a medical condition. We cater to both Clinical and Andrology Laboratory services.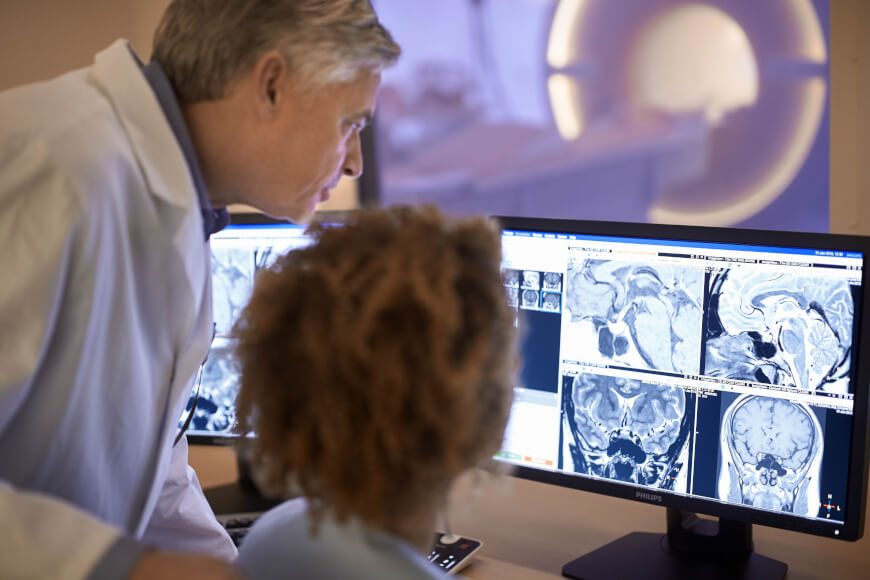 Radiology
Our Team is confident on the use of radiation, ultrasound, and magnetic resonance as diagnostic, therapeutic, and research tools in medicinal practices which is related to anatomy, pathology, physiology, and interventional procedures.
Meet our doctors
Our administration and support staff all have exceptional people skills and trained to assist you with all medical enquiries.
Professor Dr. Osama Sarhan,
Senior Consultant Pediatric Urologist
Urologist
Dr. Mohamed Al-Marhoon
Senior Consultant Urological Surgeon
Urologist
Dr Tarek Medhat
Consultant Nephrologist

Nephrologist